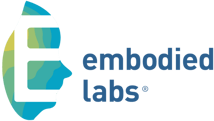 Enhance your skills and earn extra cash with free continuing education! The Gateway-In Project© has partnered with Embodied Labs to offer the amazing opportunity to elevate your career with free interactive training labs crafted to immerse you in a range of patient perspectives through lifelike simulations.
But that's not all – you can also pocket up to $500 in bonuses by completing the series of training labs*. Request your free Embodied Labs account today to start learning and earning!
*Must meet eligibility criteria for complimentary Embodied Labs user account and training bonus payments.